Welcome

to

Cosi -Love

 

My name is Cosima.
I am an organized urban hippie, feminist and sex-positive activist. I am queer and polyamorous. A philosopher by day, and a slut by night (or the other way round).
Since 2017 I write about self-love, educate about polyamory and  produce workshops for conscious kink and sacred sexuality. I studied philosophy, worked as a student assistant for many years and currently I am doing a M.Sc. in Human Ecology. I find a good conversation equally satisfying than  juicy sex. 
I find myself entangled in the mist of what society tells me to want, what I really want and the in-between I can't tell apart. 
We all grow up with certain ideas of romance, relationships, life concepts and sex. What is good, bad, normal or weird…
And if we are a bit lucky … and a bit courageous we get the chance to discover what it really means for us. 
Besides personal experience, I value untangling the narratives, power relations and structures that are embedded in our societies, that, too, shape how we think and behave. How we do relationships isn't purely a product of individual choices, and learning more about how for example heterosexual and monogamous norms are institutionalised in western societies can help to understand and navigate, when we diviate from these norms.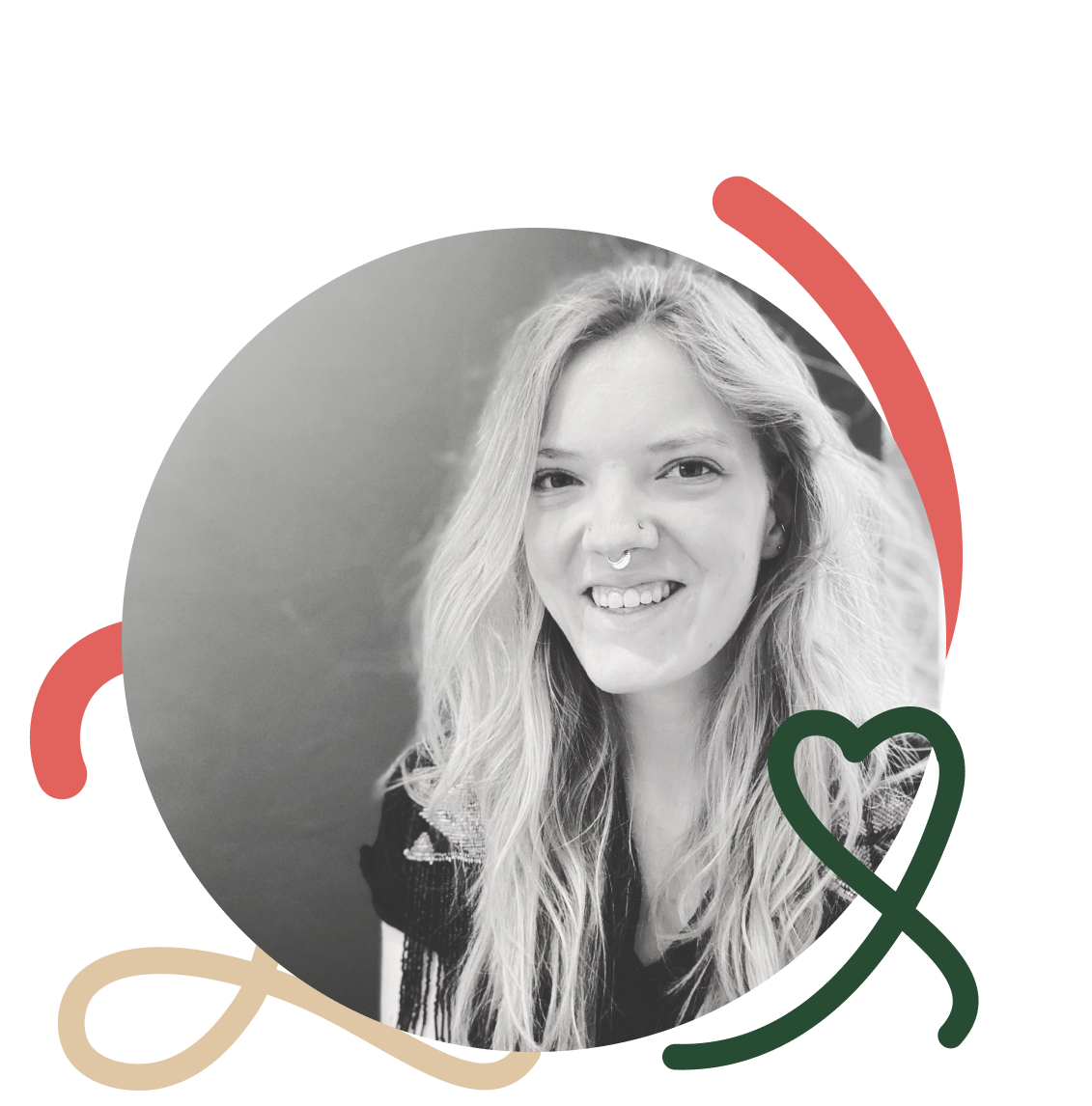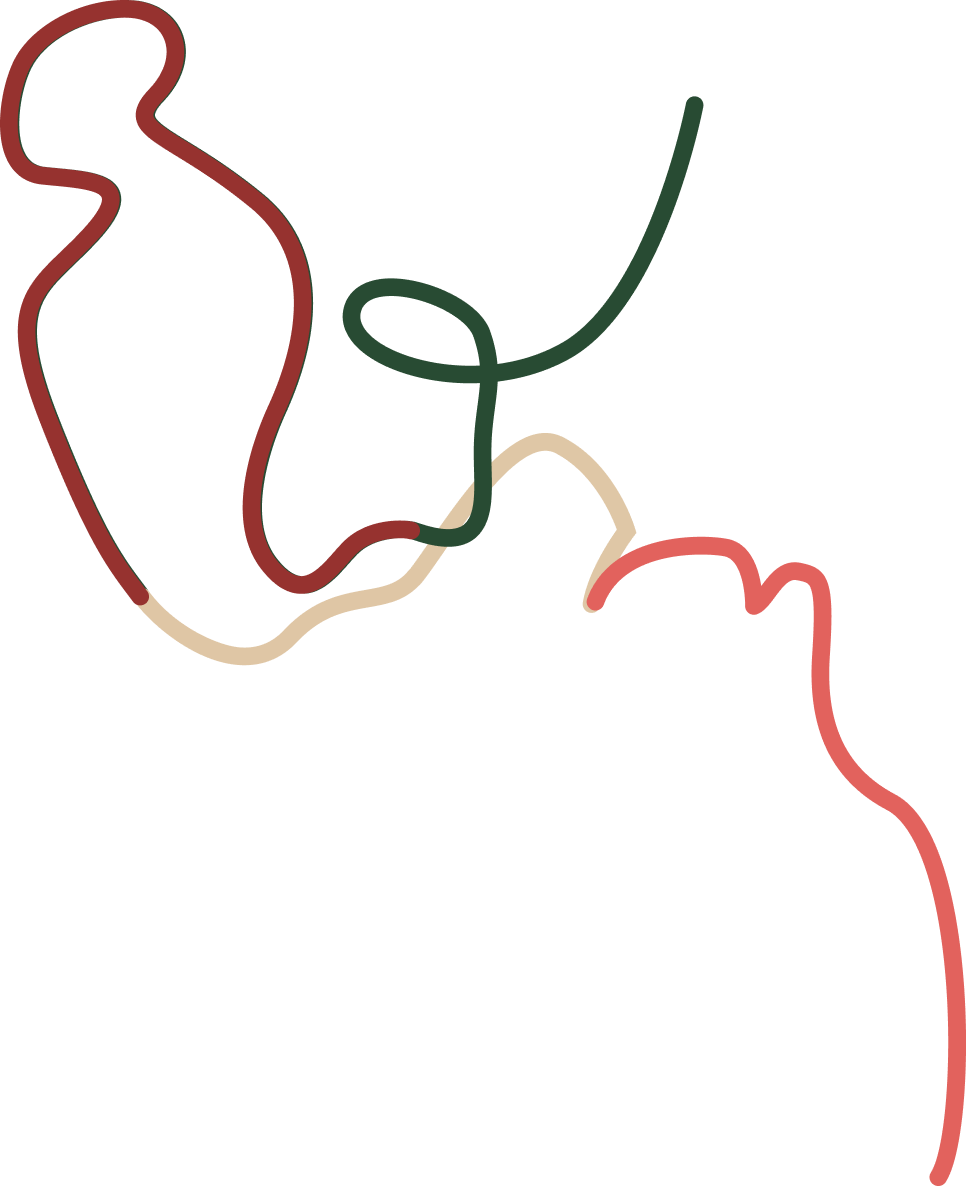 A polyamorous journey
When I was a teenager I already got sweaty hands and sparkles in my eyes when thinking about the idea of an open relationship. Non-monogamy. Loving more than one person. Being allowed to have sex with my partner and others. I just had a feeling that this might be something that could work – for me.
But I was living in a small conservative village, going to school in a small town and well, you can imagine there were not so many people waving the flags of queer, non monogamous pride. I believed I just haven't really been in love. And everytime I would crush on someone and still feel attracted to other people, I kept telling myself I am just not really in love.
More and more I thought I am just not the romantic, falling in love kind of girl. So I stopped believing in romance! Tragic, isn't it?
Instead – I wanted to be wild. Cool. Free. Sexy.
And then of course there was my inner princess, the little girl that so badly wanted the same as everybody else. The one and only prince! Hoping for the right guy to come to finally make me monogamous, to bring me back into romanticland on his white fucking horse.
I believed this prince would bring me eternal happiness.
Because that's what a prince does, right?
I thought maybe I just need to try a little harder. Maybe if I would be monogamous, then someone would fall in love with me and I would with them. Like squeezing an orange, just squeeze a little harder and maybe something comes out. The romantic juice.
But everything just got sticky and not very juicy.
But there was some hope – I was fantasizing about pansexual, sensual orgies and my ideal relationship concept was having a boyfriend, being together with another couple and of course everyone is bisexual. We would happily live ever after in polyland.
Doesn't that sound good?
I first heard about polyamory with 16 and it took another four years to really allow myself that this is what I want. Fast forward to now – I am writing my own romantic princessfairytales now. I am openly queer and poly. I've read and wrote about polyamory. And like all things, it is not only easy – but I am deeply touched and happy by my own relationship journey. I am closer to how I want to love and relate than I ever imagined I could be! 
Widening the horizon what love, sex and relationships can look like
I've been training in sacred sexuality, conscious kink, facilitation of groups, hosting play events and more since over 5 years now.
My wish is to create and hold spaces in which people can experience their bodies, their desires, their boundaries in ways they can't somewhere else. I want people to touch on the things they learned are shameful, find language to truly express themselves and of course, to have fun! How did I get here?
For my 21st birthday my polish-american friend Alex gifted me a book. It was called "Decoding your Kink – Guide to Explore Share and Enjoy Your Wildest Sexual Desires". She thought, I might like it. And – I did!
I knew almost nothing about BDSM at the time. I only knew Tantra so far. From what I had learned I thought these are opposites. As I was reading this book, I realized Tantra and Kink actually go very well together. I was recommended to go to Seani Love's workshop "Getting Conscious with Kink". And I fucking loved it! A few days after the workshop I sent Seani a message, thanking him for my experience! I mentioned the book, I got for my birthday. It felt like this workshop was the embodiment of the book.
He replied – "The author of the book is planing a workshop tour through Europe. He will come to Berlin and is looking for an event organiser. Can this be you?"
From a book that was lying on my nightstand for a few weeks – came a career as an event producer, soon to be a professional kinkster, an activist in the sex-positive movement and more.
And I know, it wasn't just the book! (But it makes for such a good story.) 
In depth re-learning of sensation.
How does my skin feel?
How does my body feel?
How do I like it to be touched?
And how do I like to touch others?
How does it feel to say no and being heard? Or even getting a 'thank you' as a response.
It sounds so simple, and yet so difficult it can be to really implement these things.
My erotic being, my inner slut wanted to come out since I am a teenager, but didn't quite know how. Finding language for my body, my wishes and my boundaries was necessary to really experience want I wanted. I started a blog after my first tantra retreat. I made the world my sharing circle. I wished to connect, to share, to laugh and cry with other people. I was deeply touched by the experience of self-love and acceptance that I had experienced with myself and witnessed in others. Freeing myself (or at least starting to) from the bullshit believes, that I am not good enough, not pretty enough, not skinny enough, not this or that enough – or too much, too loud, too confident, too sexual…This was just a starting point for the on-going journey through Tantra, Kink, Polyamory, NVC, Sex-positivity and more. I try to bring it all together in my work. In the events I organize, the spaces I hold, the public posts I write.
We all have certain narratives we believe in. For example, sex is something to be experienced in a committed relationship, sex and love are connected. Some narratives are more related to one sex, e.g. men are more sexual than women, women have a harder time seperating love and sex; you name it. While many of these narratives are proved to be not correct, they influence how we think, feel, behave, and judge.
My aim is that you find a place of play and education for sexuality, love and relating that suits you! 
In a society that capitalizes on insecurity, touch and love scarcity, being an empowered loving being is quite a rebellious act. Reading until here, might mean you are a little love bad-ass, too! I hope I can be of support for your journey. 
Education

 
Bachelor in Philosophy, Journalism and Communication Research.

Trained in Conscious Kink, Sacred Sexuality and Tantra Basics 

Foundations of NVC and Radical Honesty.

Topics I constantly learn more about: polyamory, open relating, sexual health, consent, queerness and more
Trainings & Workshops 
with Seani Love (Erotic Rituals, Conscious Kink, Archetype work)
As producer and assistant
Erotic Mysteries Deep Dive 

Temple Whore Sacred Sexuality Practitioner Training 

Shadow Tantra Sacred Sexuality Practitioner Training 2x
As participant

Getting Conscious with Kink 

Level up Pro – Online Practitioner Training for Intimacy Professionals 
Other
Free your Heart – Magic o Love (Tantra)
Free your Soul – Magic of Love (Tantra)

Foundations of Non Violent Communication with Ceri Buckmaster

Introduction to Radical Honest with Jura Glo

Somatic Consent Practitioner Intensive with Somatic Consent

Embodied Empowerment and Intimate Relating with Somatic Consent
 ∼50+ similar themed day/half day workshops as participant or organiser