Poly Scout Badges
 A gift to the joy and challenges of living ethically non-monogamous
A project by  Erin  & Cosima 
Each journey of living and loving non-monogamously is different, with its own challenges and magical sides. There are many things to learn – and many to unlearn. And while all journeys are unique, there are many similar stories and experiences which are shared amongst non-monogamous people. Exploring what love, romance and sex can mean on a diverse spectrum is truly an adventure. 
What are these Polyamory Badges about? 
We, this is Erin and Cosima, are metamours and friends. During the lockdown in early 2020 in Berlin, we talked with each other about our journey with being non-monogamous and what being a metamour has brought to our lives. Despite being at different points in our journey and having had different experiences, there were shared challenges and perks of being with more than one person. At the time, we really wished for a symbol – a badge – to give to each other. 
We created these badges to celebrate and mourn those moments that you see in yourself and others while on your non-monogamy journeys. 
Gift them to yourself, partners, lovers, friends, metamours,… to celebrate, to give a symbol of support, to say  "I see you", for pure fun and playfulness.
Since 2020 we design 30 different badges with descriptions. The badges are currently available as 36mm metal buttons with a matt finish. Along with this goes a booklet with the badges and descriptions. We have the badges available as digital stickers to use in your messenger apps for free. You find a full list of products below.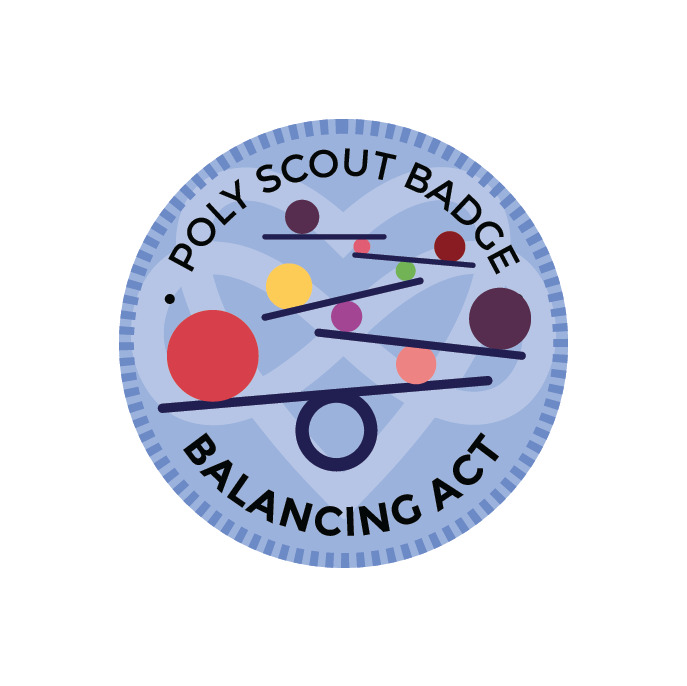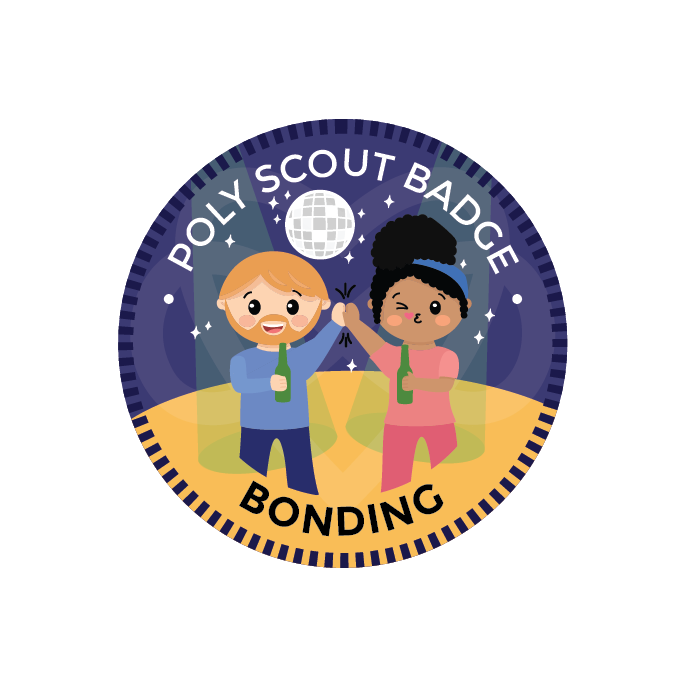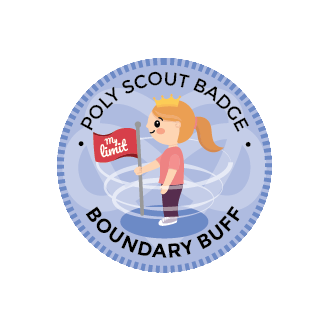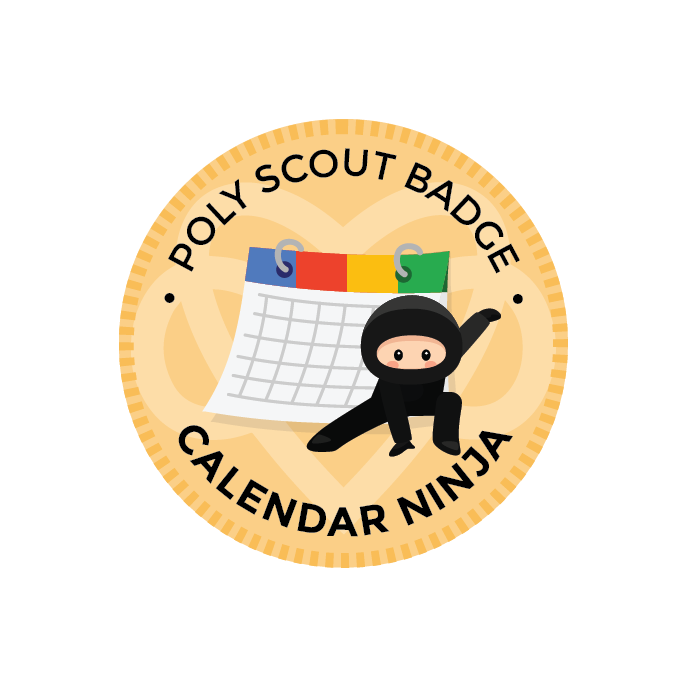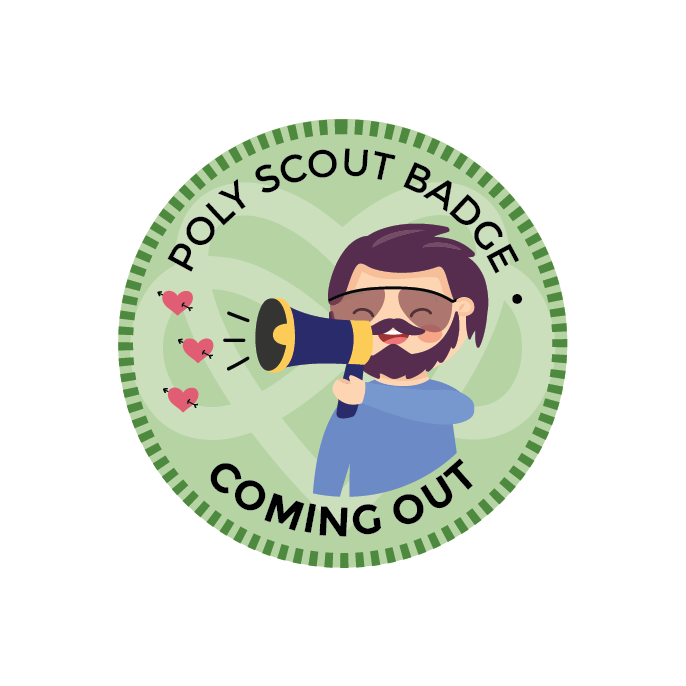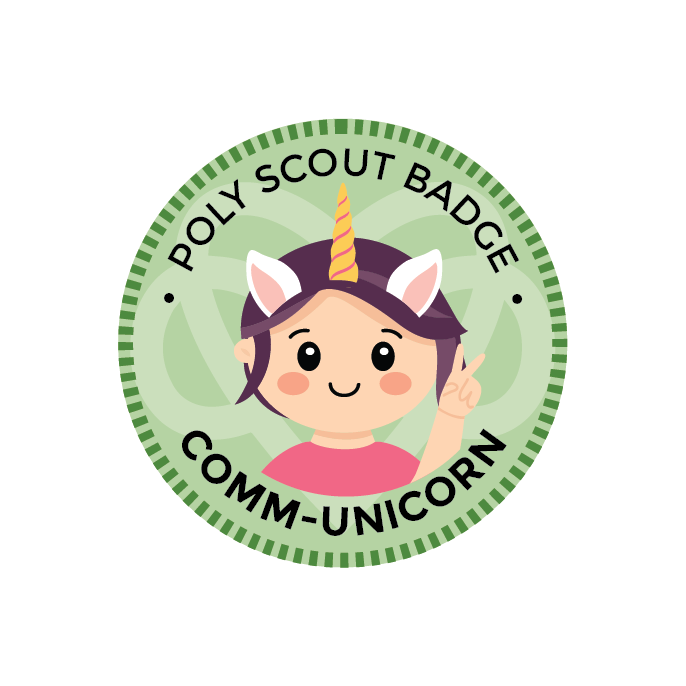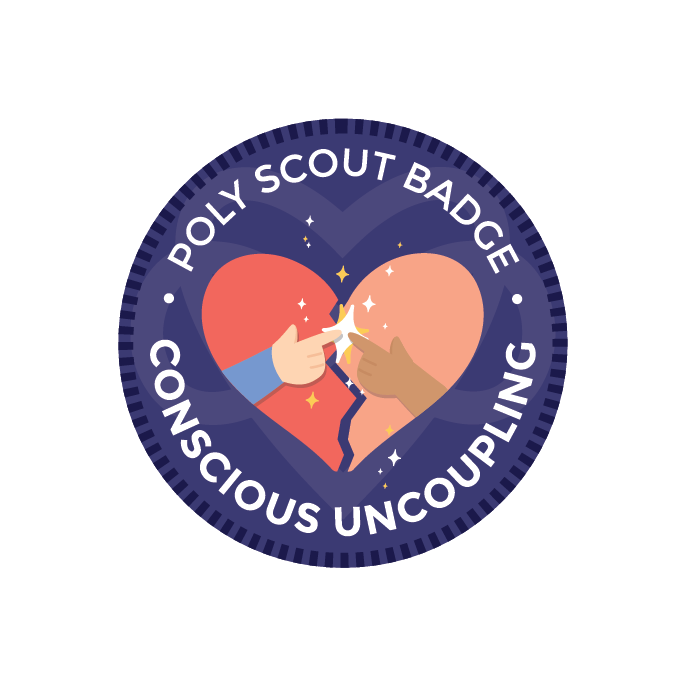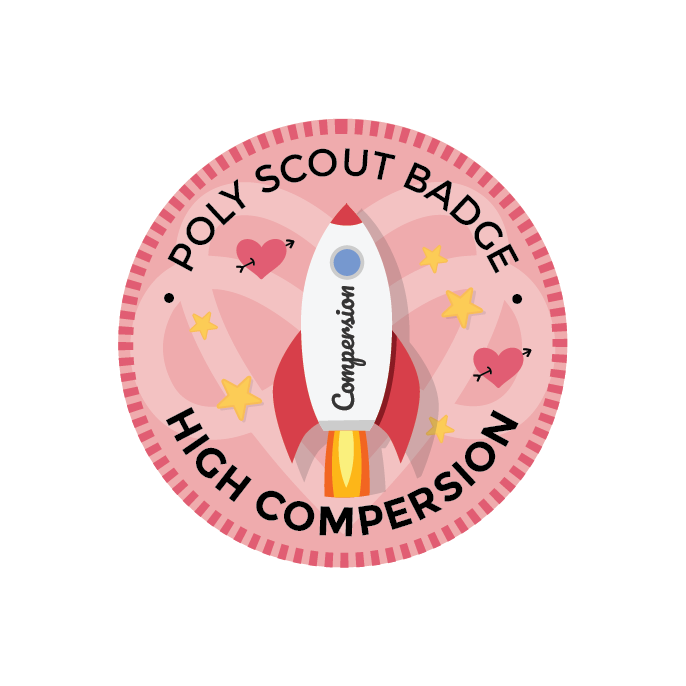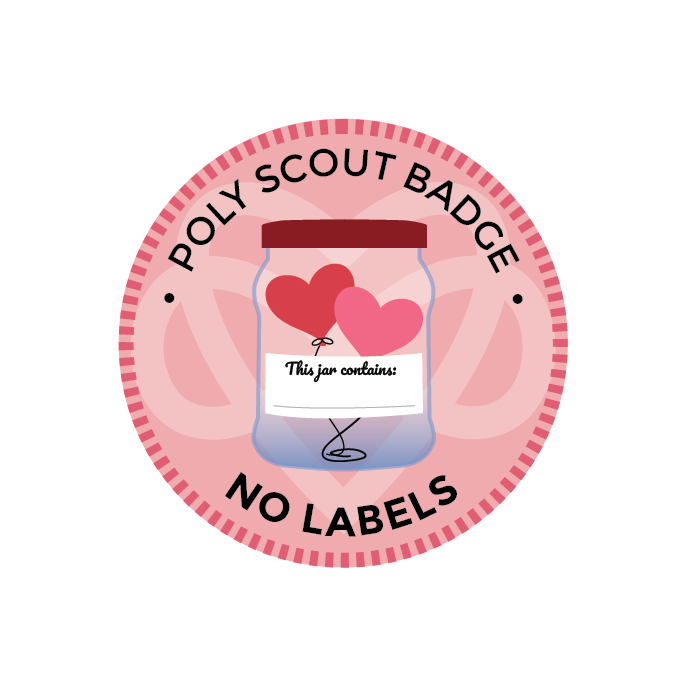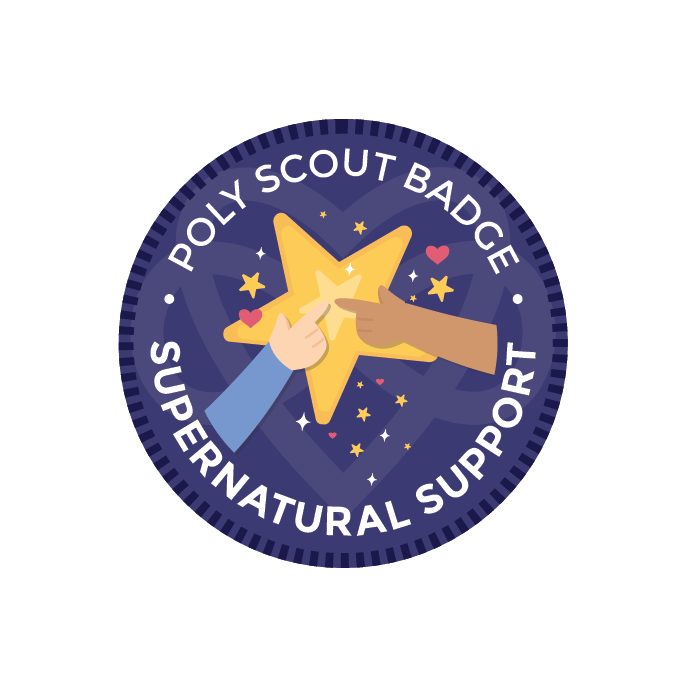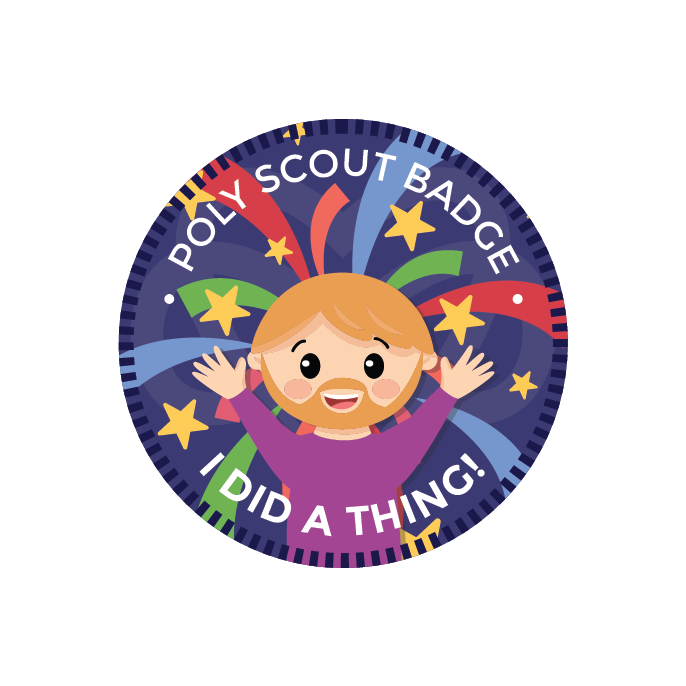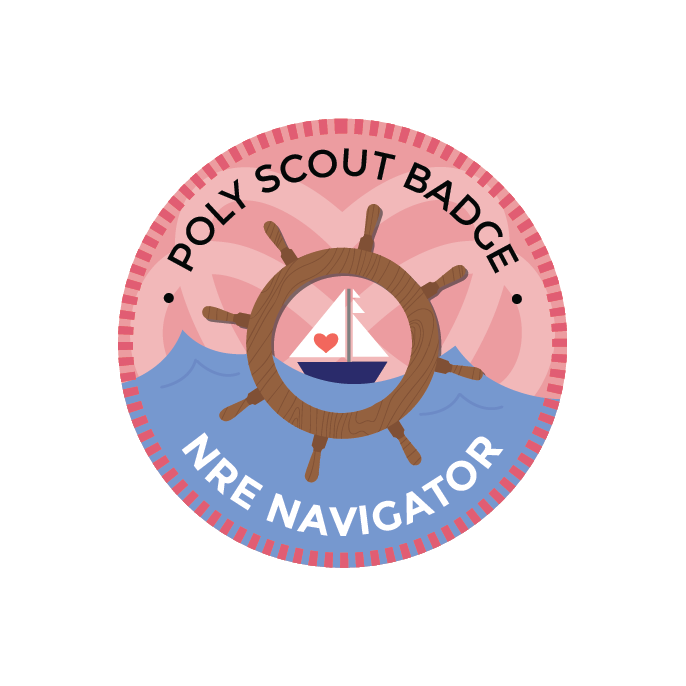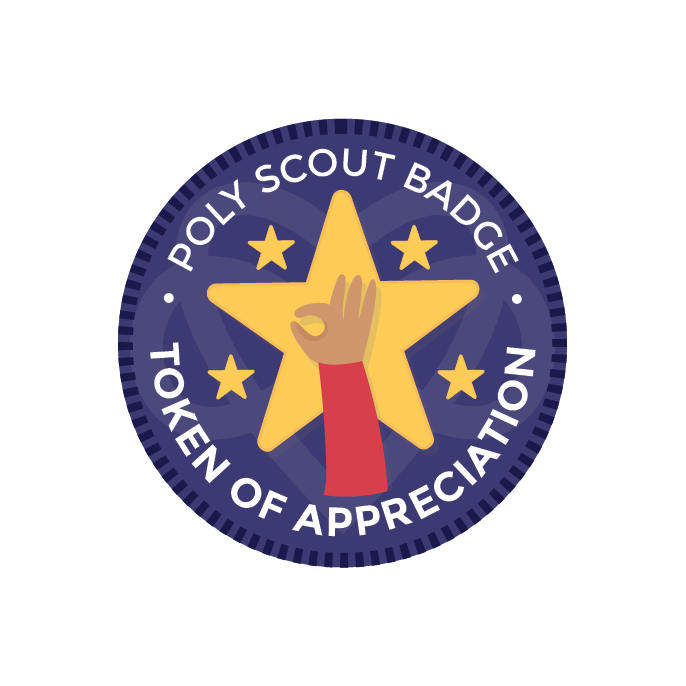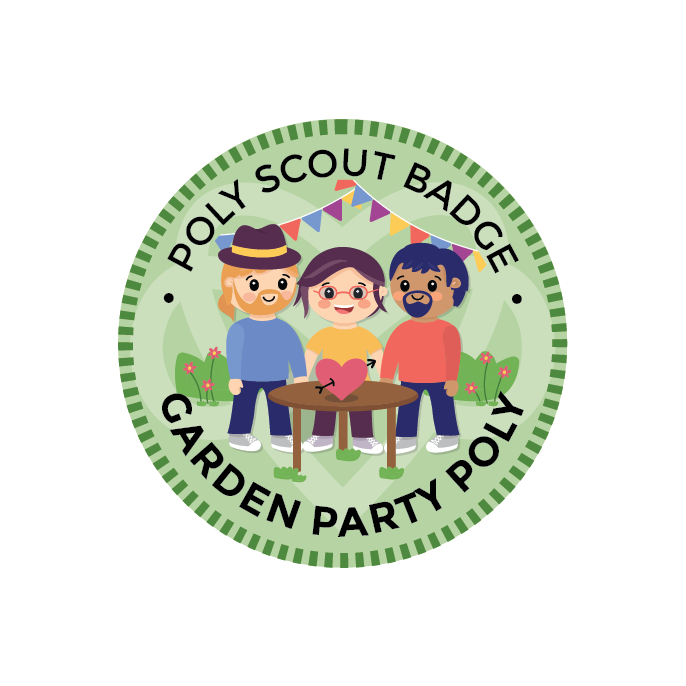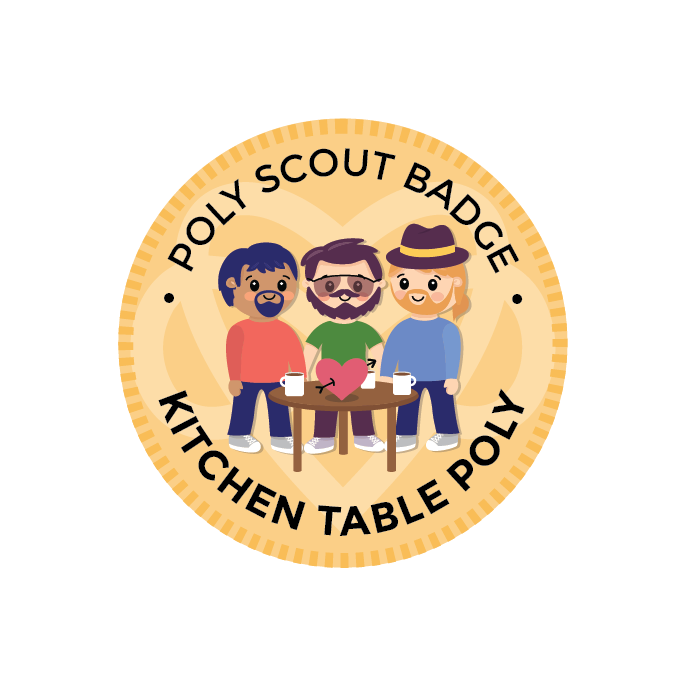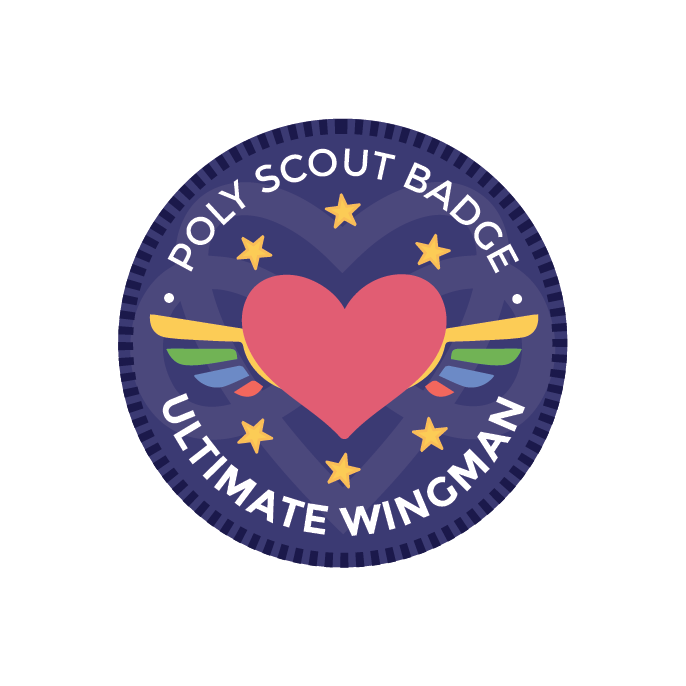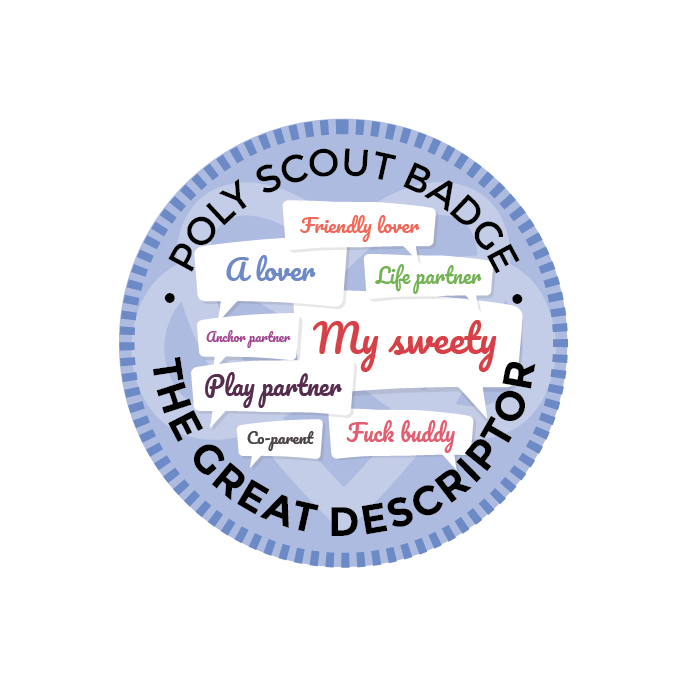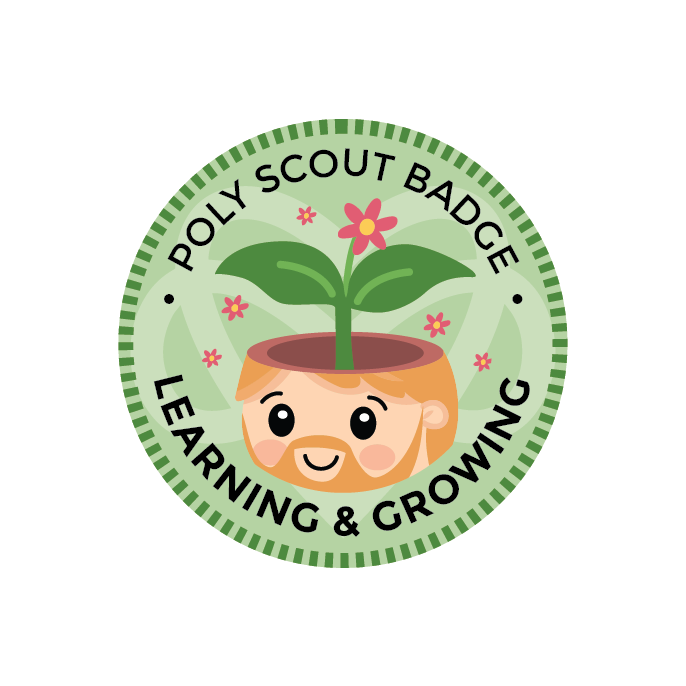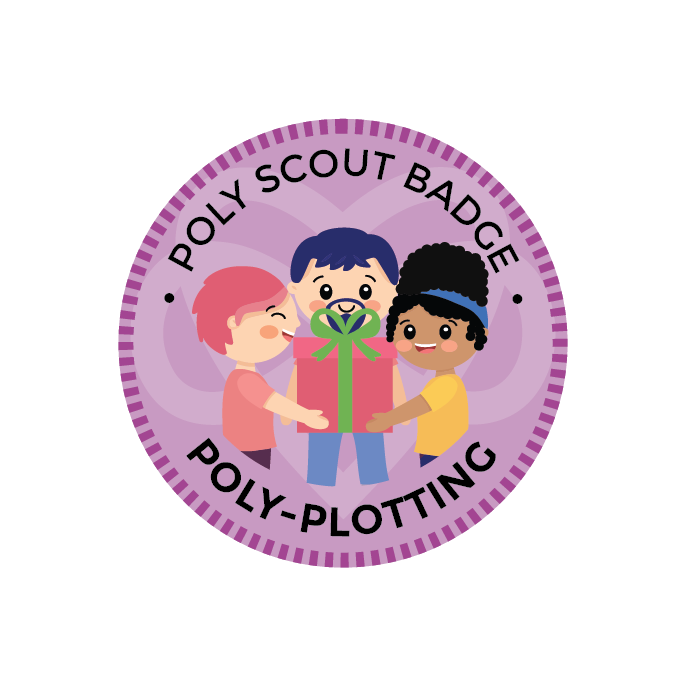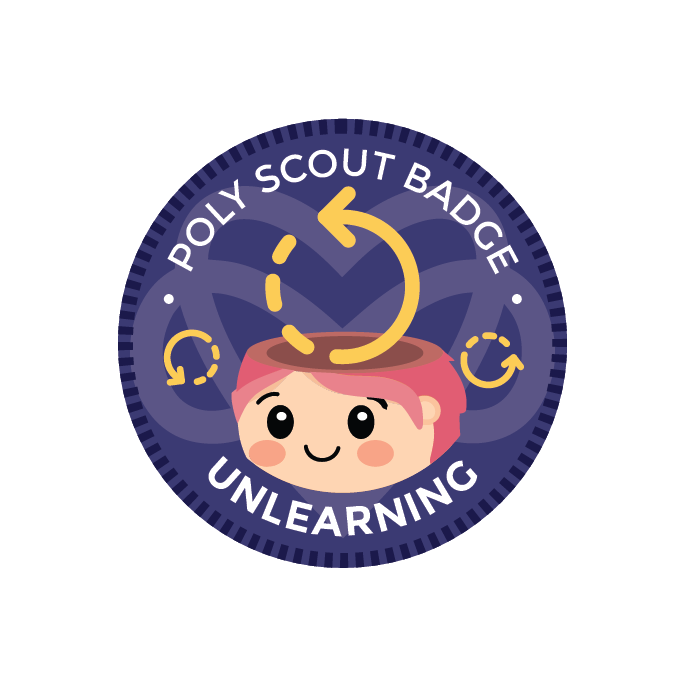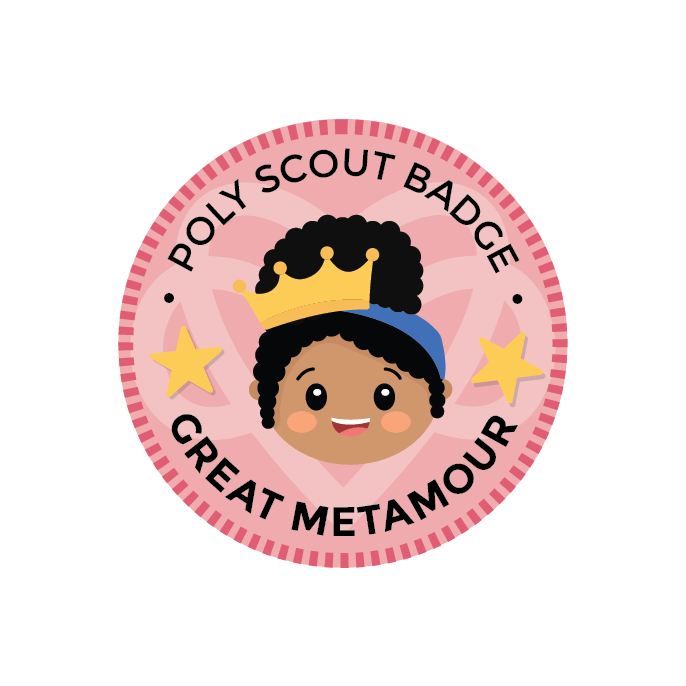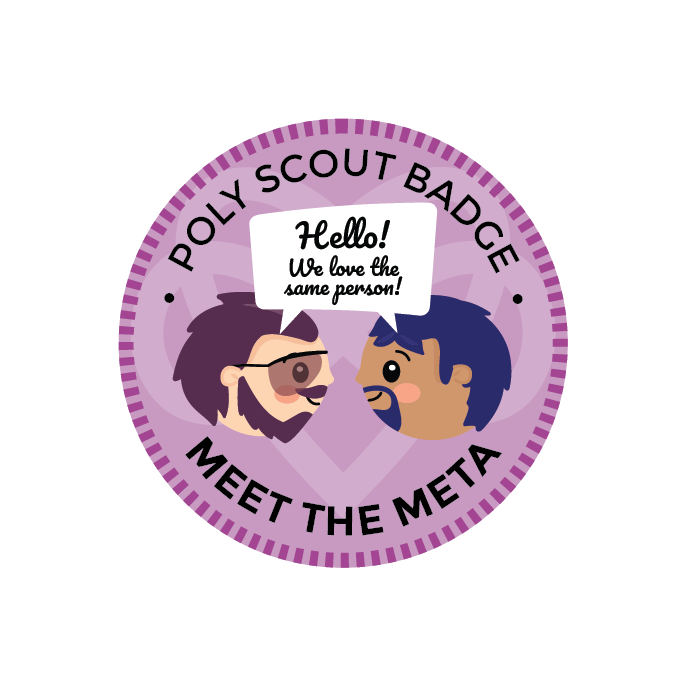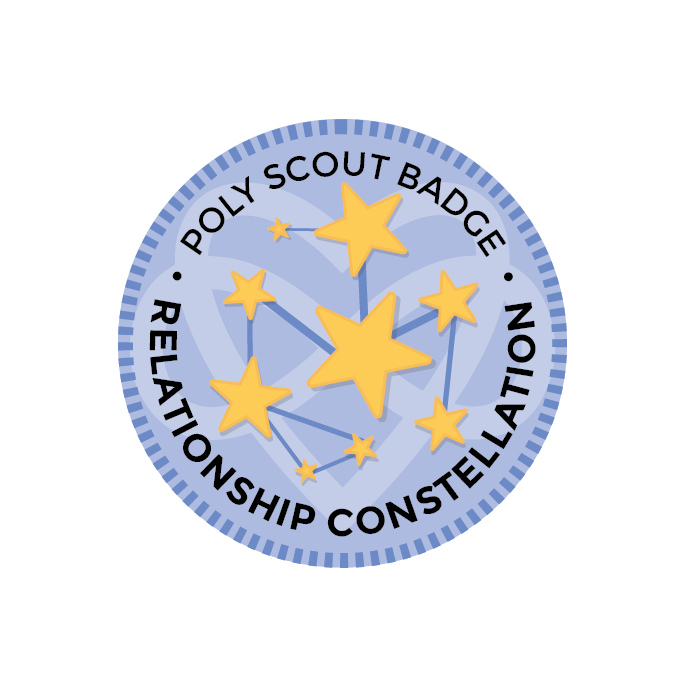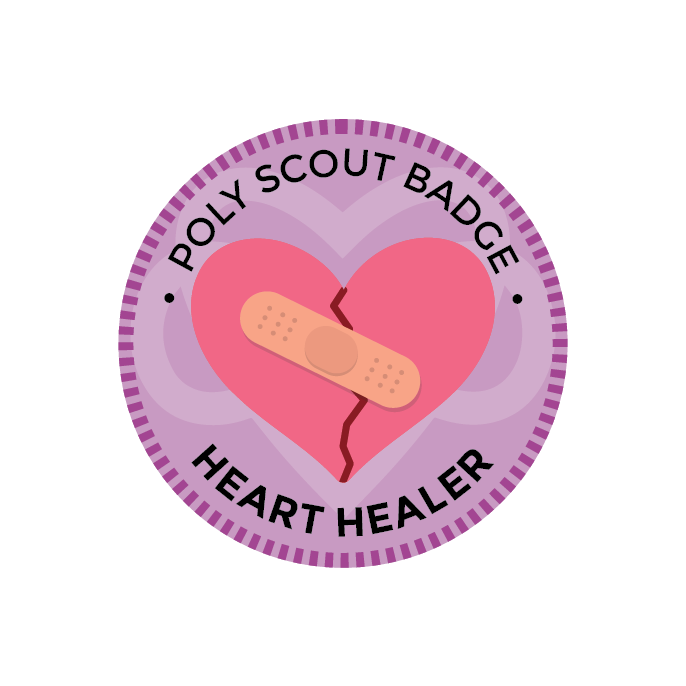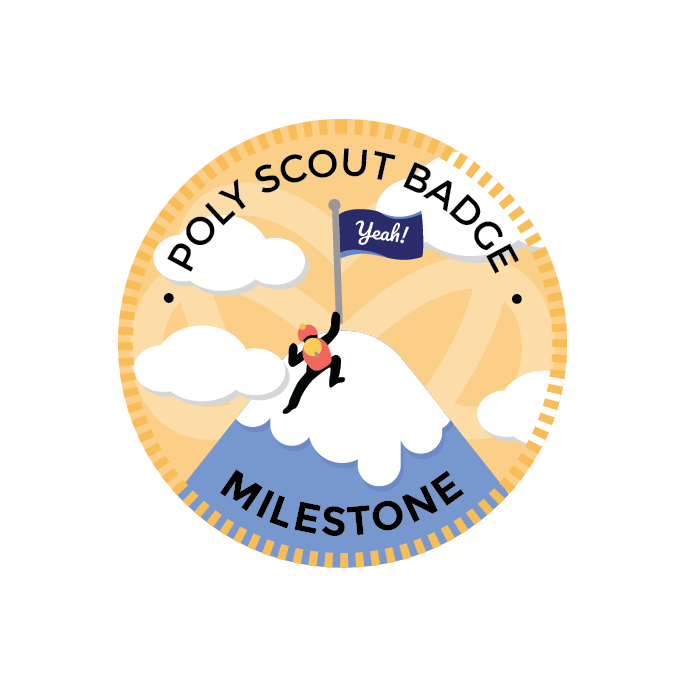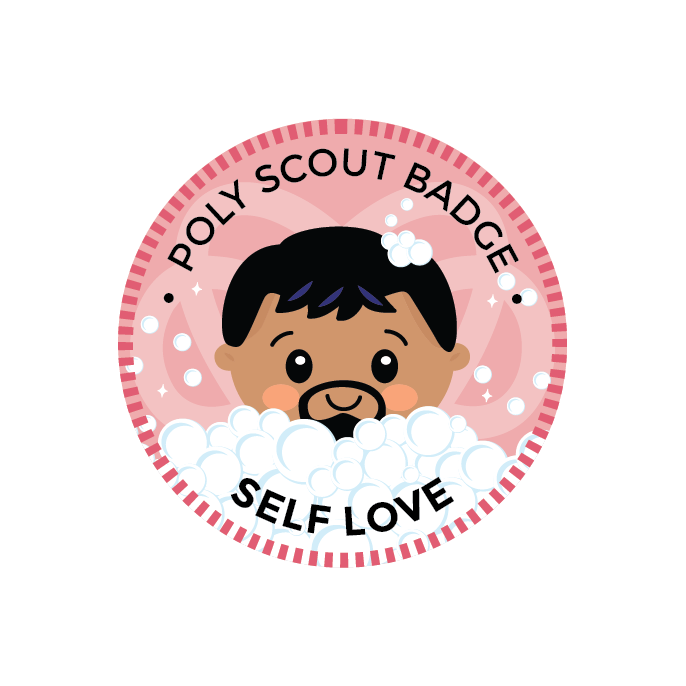 The Shop on Etsy is currently not availbale. 
Poly Scout Badges
One full set:
28 buttons (37mm, metal, matt finish) + one booklet
Mix & Match:
Choose individuale badges (buttons, 37mm, metal, matt finish) and the booklet
Sticker Sheets:
Soon back in stock
Designs for your Digital Planner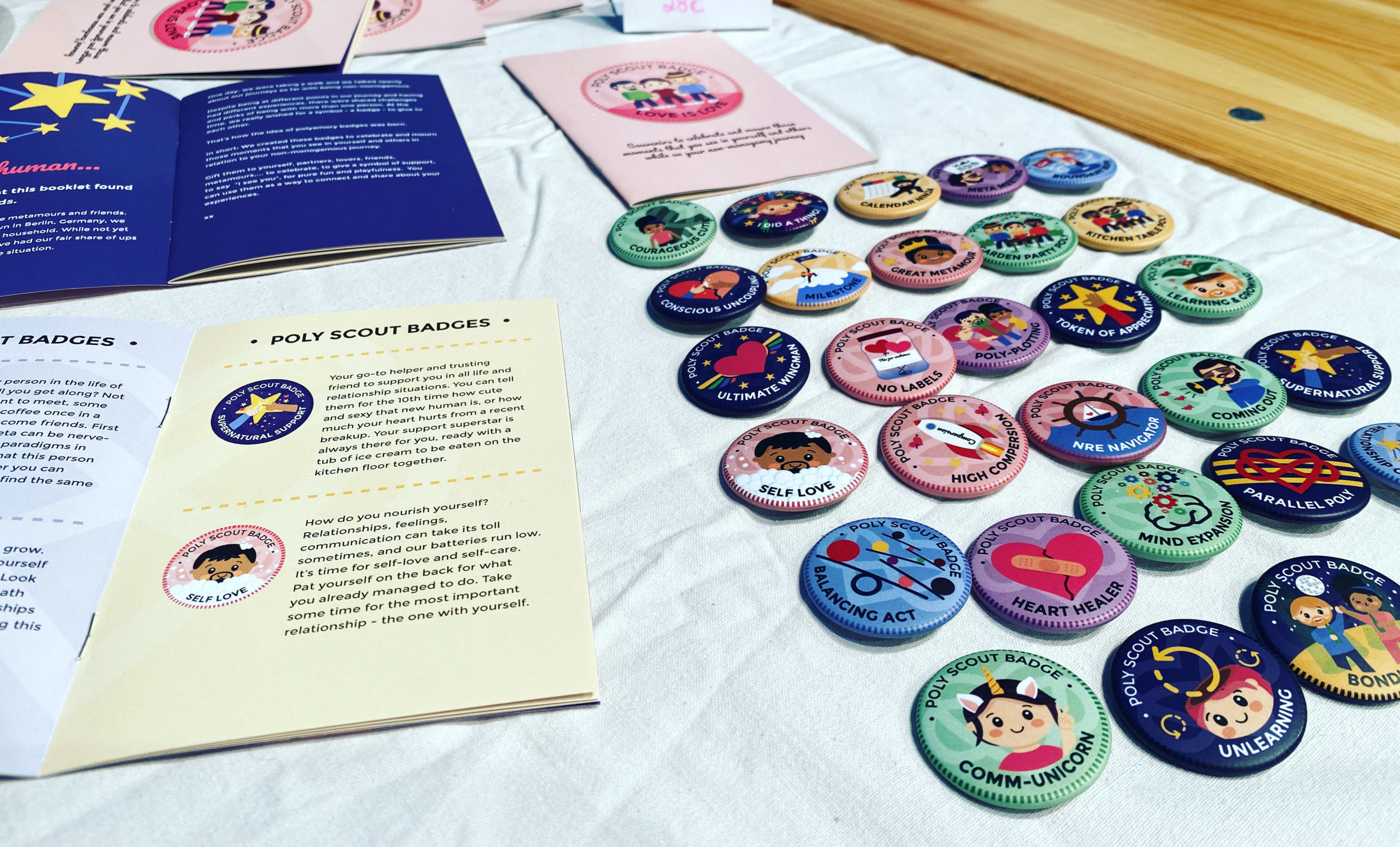 PolyScoutBadges as Digital Sticket Set
Be a Comm-unicorn.
Download the Badges for your Messenger Apps.